A start-up project with the ambition to connect home school children with other like minded kids. Give them a chance to learn, collaborate, think, talk, play, share and create their own unique online space and perhaps new friends.
It is open to all children and students 10+ years old.
---
---
Mission
My aim and ambition is to deliver unique learning experience to children educated at home but also to whom seek extension to their learning experience from traditional schools. I believe there is no wrong education as long as it suits to young learner. It means that I do not utterly critic traditional schools but promote the wider choice for everybody.
I try to advocate for democracy in education and implement such approach to our online community here at Home School Online.Network. Respect and equality is an essential part of my communication but also in the DNA of my lessons. I'm sure that kids should have the trust and opportunity to shape the space where they live and work because they will be better prepared for their future.
This website mediate two main services. Online lessons in IT or Sciences and a dedicated social online platform for young people where they can learn and discuss what ever they want. This space is open only for young learners and its rules are define by the community in a school meetings.
An opportunity for all homeschoolers
There is many reasons why it might be a good idea to join Home School Online.Network, but these are yours and unique. I can just write a bit about why I see HSO network helpful.
It was actually very simple idea. I needed a platform for my online students where we can work, talk and share content for our online lessons. Furthermore, I have seen lots of online groups for homeschooling parents where they can get support, share problems and eventually obtain solutions. It is great, but I have realised that there might not be that many virtual spaces for homeschooled kids and youngsters and they are, with no doubt, the most important part in the home education. As an addition to this reason, I have read many posts where people were expressing their worries about their kid's wellbeing, social life and connection with friends and peers. I have heard all those arguments and this web and chat service represents the simple answer and help.
I see this project as an opportunity for your children to participate and communicate with their peers in the safe, democratic, friendly and child focus environment where they can learn and have a fun.
Who is behind
My name is David Yilma. Please stop for a bit and let me shortly, perhaps a bit formally, introduce myself and summarise what I have achieved.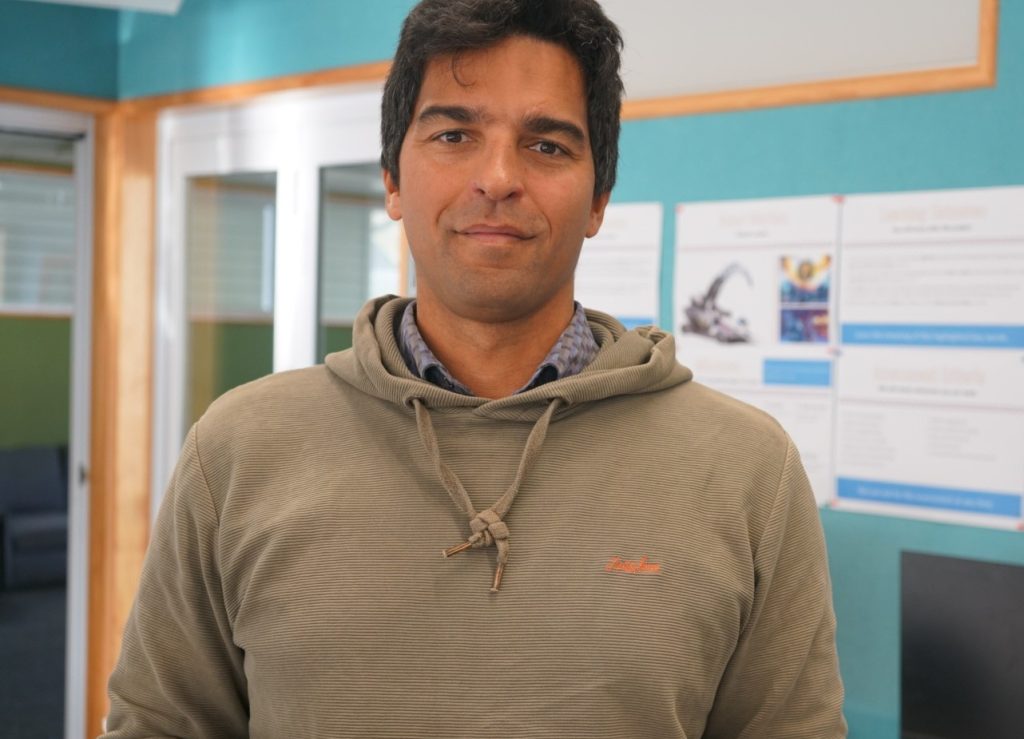 I have worked in education for over 13 years, seven years in a state school in Prague and six years in two private schools in England. The last one, and for me the life-changing one, was the first democratic school Summerhill. I taught not only IT and Science (mainly Biology), but also co-operated on the design of the curriculum for both areas and kids 10–16 year-old. Moreover, I always had the ambition, and sometimes even success, to link subjects together into meaningful units.
Apart all of that above, I have worked, since 1998, with children and young adults as a scout leader in Junak, the largest scout organisation in the Czech Republic, and in the Scout Association UK. I believe, it gave me a range of expertise and know-how fabulously fit to the teacher's portfolio. It includes outdoor skills, hiking and camping, which are still my favourite hobbies.
Since year 2000, I hold a trade certificate which allows me to organise courses and work in the IT industry. Therefore, I can now work remotely as a web developer from New Zealand for an IT company in Prague. I am also allow to work as a self-employed in the UK.
Congratulation, if you reached up to this point! Let me just mention that I graduated in the master's degree programme as a secondary Biology and Pedagogy teacher at Charles University of Prague. Further more, I gained QTS certificate and my tertiary level of education was recognised by NZQA and I'm registered as New Zealand teacher. I also hold International Child Protection Police Certificate from March 2020. The last item on this list is my English language certificate IELTS with the overall band score 7.5.
I hope it has been enough information and I'm looking forward to see you in my online lessons or as a part of Home School Online.Network. If you wish to speak to me please feel free to send email.